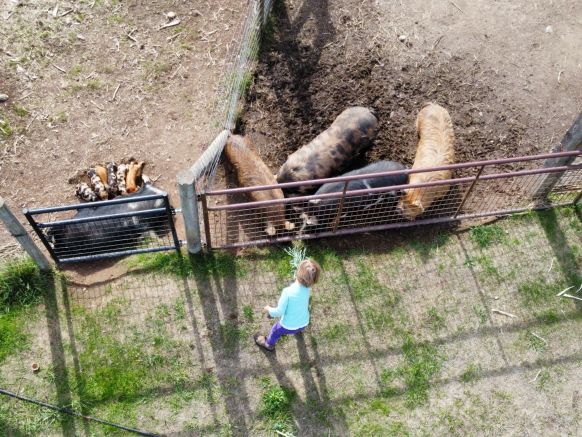 Minimizing food waste has always been high on our radar. When an opportunity came up to take our food waste to feed some local pigs, we jumped on it.
Of course, the guides take care of extra human-eatable food. Guides know to never pass up delicious food. But watermelon rinds? Fruit and vegetable scraps? Perfect for these little piggies.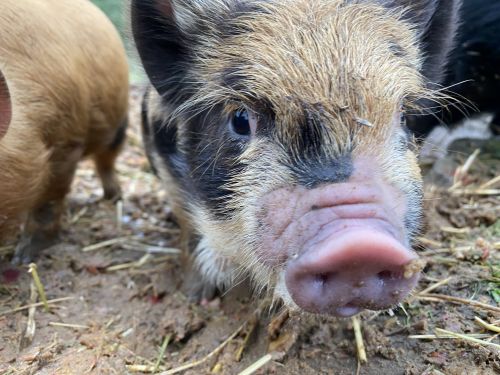 These pigs are Kunekune pigs. They are a breed from New Zealand. A few of them have names, but our favorite is Rosie, a big white female. We have been feeding them for about 4 years.
The pigs live on the common land in the Three Meadows community of San Juan Island. The HOA owns 210 acres and is managed by property owners. To learn more about three meadows, visit https://threemeadows.blog/