A silver dollar jelly found by our sea kayaking tour guide Kate!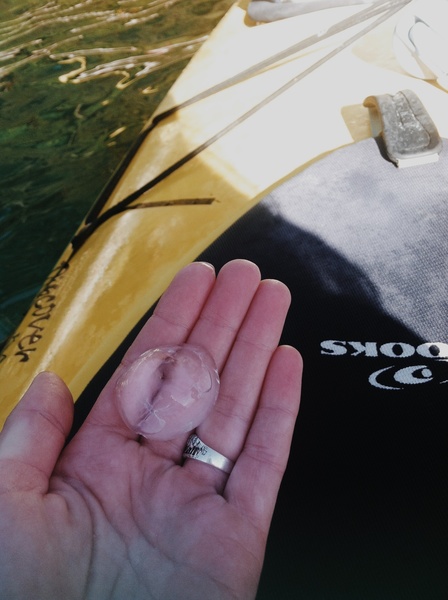 Huge Lion's Mane Jellyfish, San Juan Islands, WA
Peyton McCulley
This adorable jellyfish is one of the many species that live in the waters of the San Juan Islands. There are over 60 different kinds of jellyfish that call the San Juans home. Luckily, this little silver dollar jelly isn't very dangerous.