It's your vacation... We understand that your vacation time is precious so we offer an exciting adventure that will bring a bit of relaxation, a bit of challenge, a visual feast, an orchestra of animal chatter, education and a ton of fun.
We have a remarkable amount of guests who come back year after year and refer their friends and relatives to us because they know we are consistent, safe, local, ethical and a lot of fun.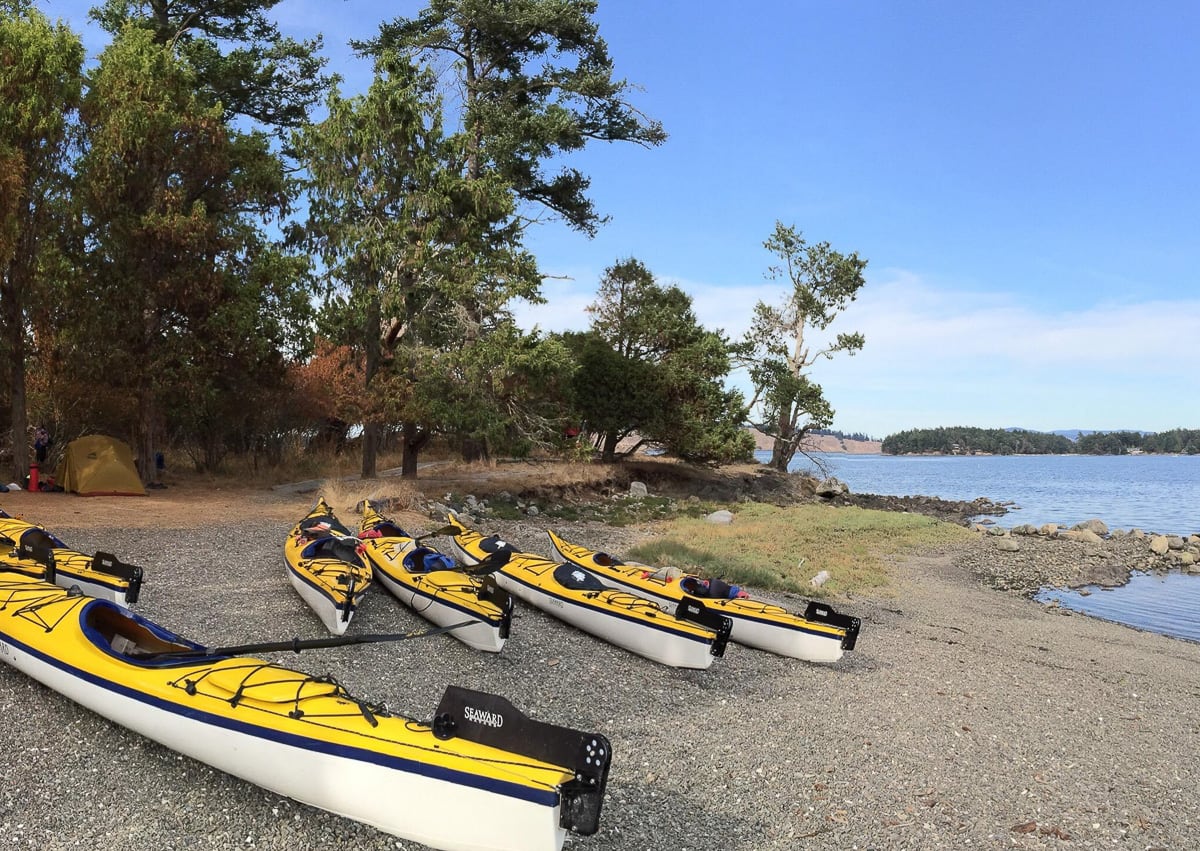 A Great Reputation...
Because we are owner operated by second generation islanders, we take our good reputation seriously and we do this by:
Buying from local farms to support the health of our local economy and organic farming.
Hiring local guides and maintaining good relationships with the community.
Supporting a healthy planet by recycling, composting and leaving NO trace at our campsites when we leave.
Maintaining a perfect safety record.
Being ethical and fair to our customers and our staff.
Following the county, state and federal laws when we encounter wildlife and educating our guests before we get onto the water about the 'Be Whale Wise Guidelines'.
Supporting local charities through donations and fund raising.
Keeping our guides happy. 90% of our guides return after their first year for another season and many guide for several years.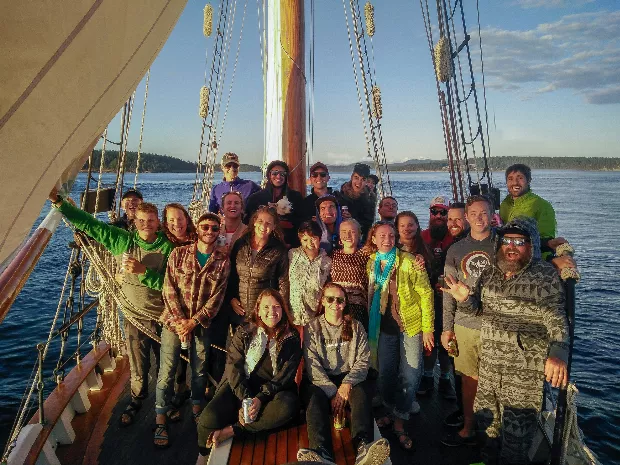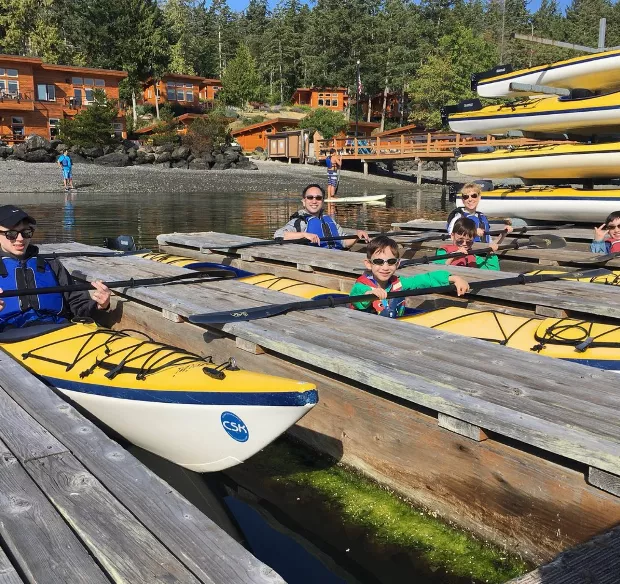 Safety First...
The safety of our guests is our number one priority. We want you to have a worry free vacation so we have chosen the best equipment available in the industry and plan our tours around the current weather patterns and tidal exchanges. All of our staff are certified in first-aid and cardiopulmonary resuscitation and have extensive safety training on and off of the water.
We are here to show you the best of the best while keeping you safe and offering you the best routes for kayaking and bicycling. We know the islands inside and out and only lead you to places that offer the most beautiful and memorable views.
Quality Equipment...
We pride ourselves in using the highest quality equipment, gear and supplies in all aspects of our company. We enjoy and are proud of what we do and this attitude can be seen in all of the fine details of our tours. For these reasons we are always looking for better, stronger, lighter, more efficient and more comfortable gear to make our trips better and more enjoyable for you.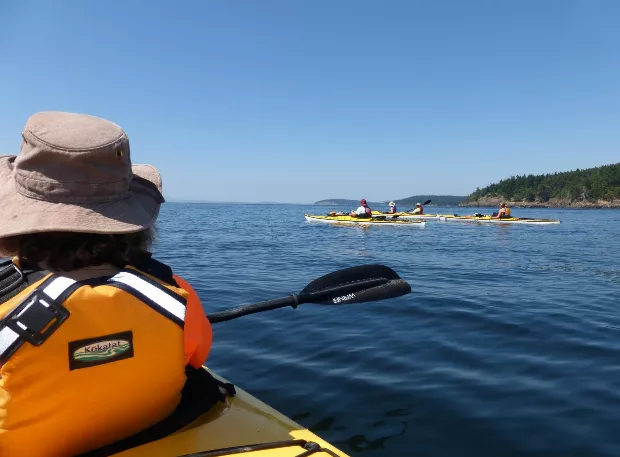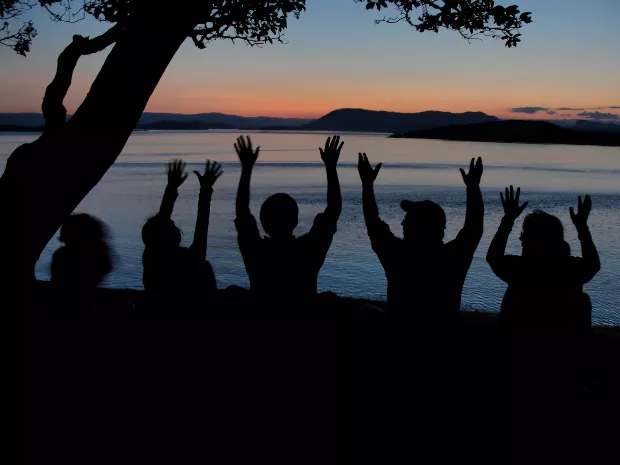 Being Green...
Supporting our environment is extremely important and part of the foundation of our company. We do this through:
Providing a free shuttle service in downtown Friday Harbor to our launch site so that people do not have to bring their cars to the island.
Buying local and organic food and supplies when we can to support local farming which cuts carbon emissions and supports fair trade.
Supporting local businesses to cut on carbon emissions and to support our local economy.
Recycling and Composting our waste.
Using Reusable Bags to end "one time use" bags
Educating the public about habitat restoration and conservation.
Leaving No Trace when we leave our campsites.
We have a Solar Powered facility where we prepare for your trip.
We give our edible leftovers from our tours to local farmers to feed their pigs.
Animal Conservation Projects...
Crystal Seas supports many charities by making donations to causes we feel are important. Our Conservation Fee that we collect from every person who goes out on a trip with us goes directly to animal conservation projects. Here are a few of our local favorites...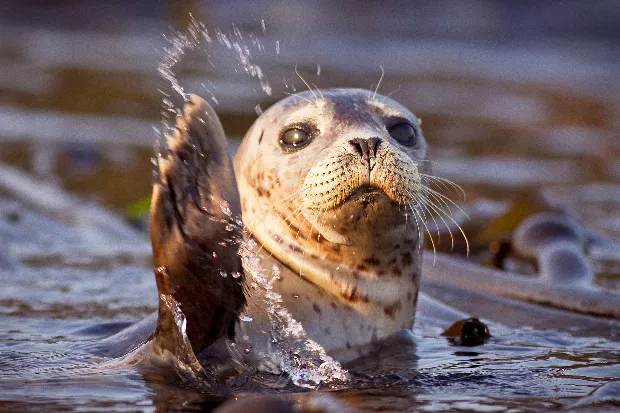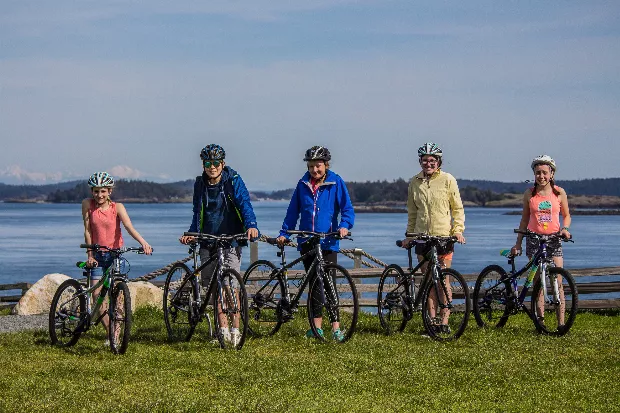 Giving Back
Crystal Seas Kayaking also gives college scholarships to local high school students, supports school arts, sports and programs. Here are a few of our local favorites:
Purple & Gold Club (Provides money for high school athletes to participate in school sports programs)
Besides being part of the team who plans your active vacation with Crystal Seas Kayaking, our founder Johannes Krieger is very active in our community. He spearheaded and volunteered as the Project Manager for the Spring Street Rain Garden for which he was awarded the Good Village Steward Award. He also served on the San Juan Island Marine Resources Committee for many years, coached Friday Harbor High School Girls Volleyball, and coached Friday Harbor High School Boys Soccer. He currently serves on the San Juan County Parks and Recreation Commission.
Spreading the Word...
We have been reviewed in many forms of media ranging from television to newspapers and magazines and most importantly by our guests. We take these reviews very seriously and are always adjusting and modifying what we do based on what our guests have to say. Below you will find various quotes and a list of various critiques.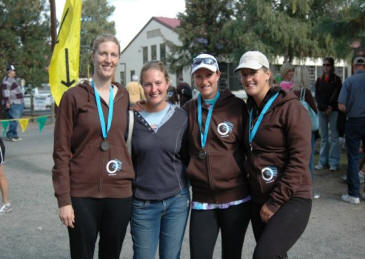 Above: Our Crystal Seas ladies team (Jellyfish) won second place in their division at the 2009 Oktoberfest Marathon! Angie, Kelly, Carolyn & Carrie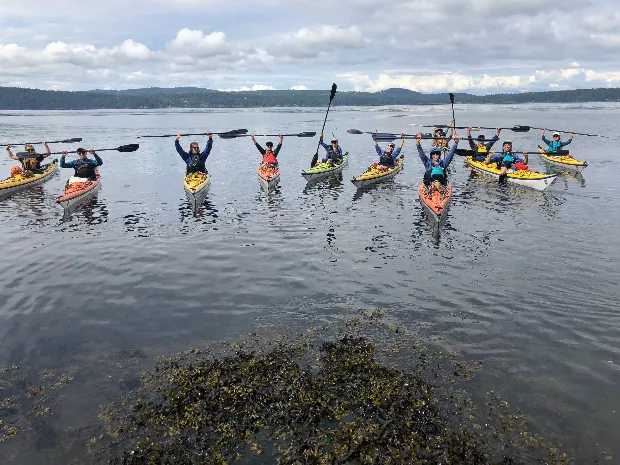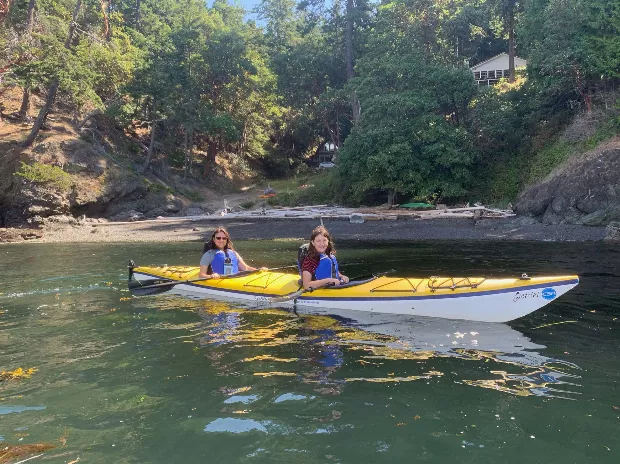 We've been favorably reviewed by:
Voted #1 Best Tour Company on the West Coast by Sea Kayaker Magazine
Featured on Oprah "Not Your Typical Vacation"
Disney's Wild Animal Kingdom
The Weather Channel
Outside Magazine: Family Vacation Guide
KTTV / Fox Television Los Angeles
Seattle Times Newspaper
Eddie Bauer Newspaper for Eddie Bauer Associates
Family Fun Magazine
Hidden Pacific NW
Fodor's Berkeley Guide
USA Weekend Magazine
Lonely Planet Pacific Northwest
Washington Handbook Moon Travel Publications
Essential San Juan Islands Guide
Boatless in Seattle
and many more...
Here are a few guest comments:

"I just wanted to let you know that I had a fabulous time on my 3 day San Juan Islands trip. Kelly is an excellent trip leader. I have traveled extensively with other companies and I rate her among the best with the top tier outfitters. I would welcome the chance to travel with her again. She connected well with myself and the others, worked smart, worked hard, is passionate about the islands and its ecology and has a great and enthusiastic attitude. I look forward to a trip in the Everglades." -Robin Peterson

"Just wanted to thank you for a recently completed Inn to Inn Kayak and Bicycling Tour. Especially Carrie who was fantastic! It was a true pleasure to be with her. Her knowledge of the area, expertise and efficiency was remarkable!" -Ann Rea and Richard Insley

"I wanted to write and let you know how pleased we were with our Everglades trip. The weather was perfect right up to the last day...but really what I wanted to thank you for was our guide J.P. Wow! What can I say? He certainly suited us to a T and was an absolutely fabulous cook! He is a complement to your company and we enjoyed him so much. Thank you for letting him be our guide. He deserves the highest of recommendations. He certainly made the whole experience special for us. Thank you" -Joanie and Keith Bagley"

"I just got back from a 4 day Everglades trip with Dave K. as our guide, and I wanted to tell you how much I enjoyed it. It is no exaggeration to say it was the perfect trip. Just the right amount of challenge, adventure, and relaxation. Dave did everything in his power to make it a great trip for everyone, including making a real effort to find the different types of wildlife everyone wanted to see. I really felt that he molded the trip to accommodate the wishes of the group. He also seemed to have a really good ability to judge the physical abilities of the group and suited the paddling for everyone's comfort. We were also blessed to have an extremely compatible group considering we were all strangers with various levels of ability and experience. The food was amazing. Every night we were so surprised to see what Dave could concoct with a 2-burner camp stove, a couple of pots and a couple skillets. We certainly did not sacrifice anything where dining was concerned! Your company runs a really well organized and efficient trip, and Dave is a fantastic guide. I would definitely recommend your group to anyone who asked, and I look forward to traveling with Crystal Seas in the future. Thanks again for a great adventure!" -Lisa Mazzocchi

"We just wanted to tell you how wonderful our Everglades tour was. Pete is an excellent guide: knowledgeable, funny, a great cook, and all around good guy. He went over and above in his efforts to make our experience exciting and interesting. Thanks and we will surely be looking forward to some of your other tours in other locations in the future." -Sandy and Gary Holstei

"I was referred by a previous guest who said you have the best guides, they were right." -April Bucholz

"Hard not to have a perfect trip…beautiful weather, gorgeous islands, fun group and guides, delicious eats, wonderful atmosphere… exhilarating. Just what I needed before beginning medical school! You guys have an awesome company! I'll be back!" -Kerri Zimmerman

"This was a great trip you guys are terrific. We'll be back." -Anne Scalapino

"Jake made the trip worthwhile, educational & fun." -Lee Dixon

"Thank you. Mike was great. We really enjoyed ourselves!" -The Gavan Family

"I thought the tour was perfect. Mike was Great." -Jon Strasman

"Perfect!" -Keeton Gamwell

"Excellent! It was such a great experience! Jake was friendly, fun & informative!" -Kathy Watkins

"Your guide (Ryan) was great. I've taken a lot of guided tours and he was one of the best." -Lonnieta Payne

"Ready to buy one tomorrow." -Willow Atwood

"This was a blast! Little more salt on the kelp!" -Brett

"This was a very enjoyable experience!" -Jim Jackson

"Had a blast! Will come again." -Julie O'Brian

Dear Crystal Seas,
My fiancée and I would like to thank you for an awesome experience among the 3 pods of orcas we fortunately came across. Our guide was excellent, the equipment was in great condition and the sunset was splendid!" -Sincerely, Rob Barth

Hi!
I was out in Washington last week and went on one of your kayaking trips on Monday the 14th. I just wanted to tell you what a great time I had. Mike and Jake were our guides and they did an excellent job. They answered every question I asked (and I asked a lot of questions), and they were really friendly. The next time I'm out there, I will definitely go kayaking with you guys again. I liked it so much that I am looking for places out here in Boston to take kayaking lessons. I'm hoping to find a place that will teach me how to use a single kayak; I think it would be more challenging. So, thanks I had a blast. Kayaking was definitely the highlight of my vacation. Sincerely, -Alycia Thornton

Dear Johannes & Ryan,
Tracy and I want to thank you both for a wonderful kayaking adventure. What could have been an expensive and disastrous day turned out to be an exciting and memorable trip to Friday Harbor and its waters. Your commitment to customer service is rare and very, very much appreciated. In addition to being accommodating, you were pleasant. Thank you! And good luck in all that you endeavor. -Nancy

Johannes:
Thanks again for an excellent kayak trip on the evening of July 8. What a spectacular show the whales gave. It is something Julie and I will never forget. We were so pumped up when we got home we took our kids to see "Free Willy 2." Keep up the good work. Julie and I really enjoy kayaking on your tours. The small group size is the way to go and your attitude about sitting quietly and letting the whales come to us is commendable. We will be back.
Take care.

Dear Johannes,
Judy and I had a great time out at the San Juans. The highlight of our stay was the kayaking tour we took with you back on May 6. You may be interested to know that the other couple on the trip had such a good time that when they returned to Portsmouth, NH they went out and bought a couple of sea kayaks. I have some friends that will be visiting San Juan later this summer and I recommended they take the tour with you.
Yours Truly,
Rick Haltmaier

We wanted to say a special thank you for excellent customer service. As one team member said, "I expected to be cold and wet, but my feet never even got wet." Guides were knowledgeable, attentive and obviously enjoy their work!
Thanks,
The ATT Wireless Team Building Group

Dear Crystal Seas Kayaking,
Our kayaking trip was an awesome and unforgettable experience. Our 17 yr old son is so envious and hoping to kayak with you in the near future.
Yours truly,
Caroline Preusch

Dear Johannes, Sea kayaking in the San Juans was terrific! You made it especially fun because of your knowledge of the wildlife I'd really like to come back and do a trip over several days.
Keep me posted,
Linda Laurent