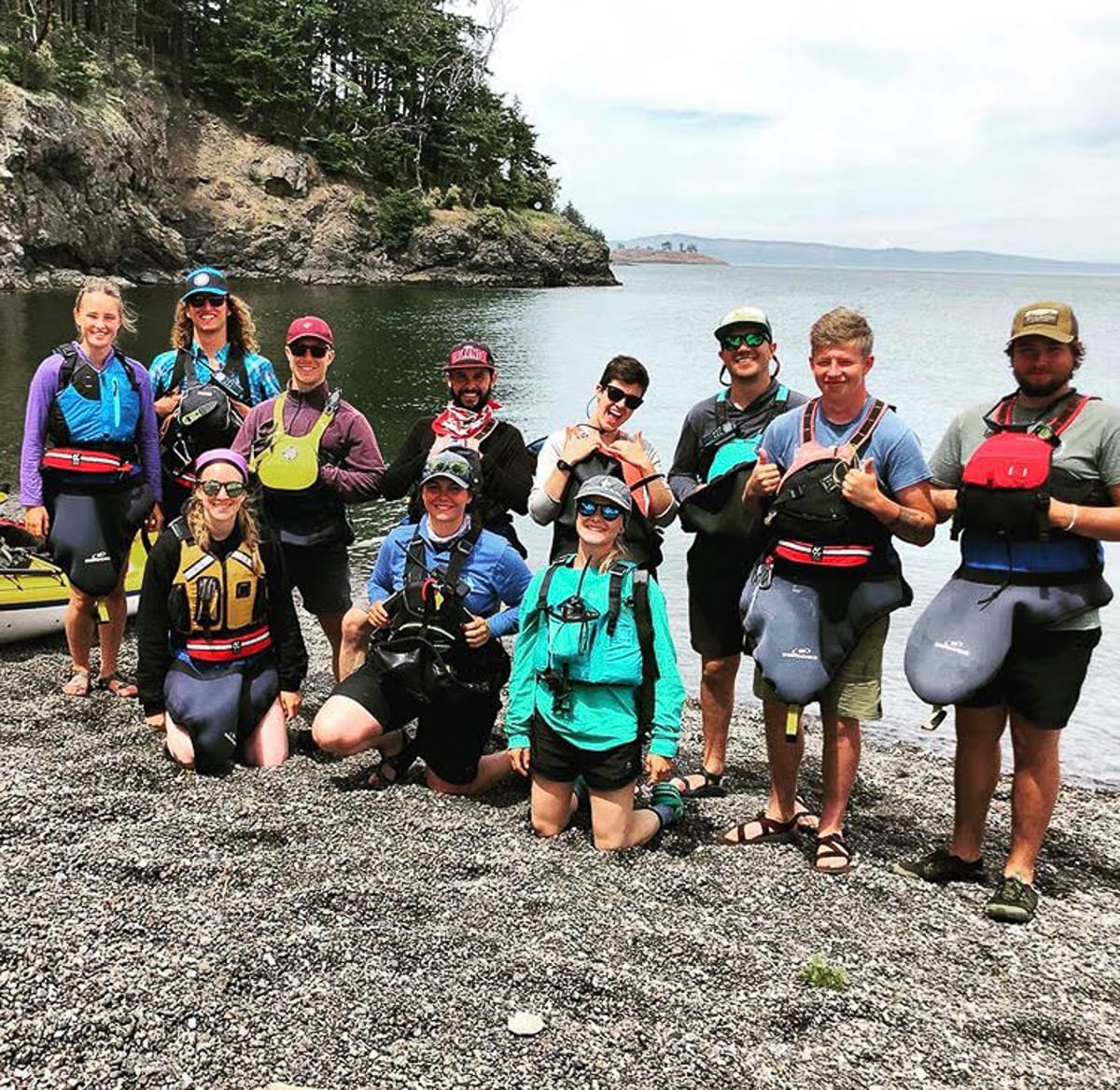 JOIN THE CRYSTAL SEAS TEAM
Come work for us next season! Do you love the outdoors and love sharing your knowledge about it with others? Are you outgoing, adventurous and fun? Do you love kayaking and bicycling? Do you work well with others and want to be on a great team? If you answered YES to all these questions, please review our open positions below.
POSITION: Kayak & Bicycle Guides, Friday Harbor, WA
Organization: Crystal Seas Kayaking and TerraTrek Bicycle Tours specialize in guided 3 hour, full day, sunset and multi-day kayaking, bicycling and multi-sport trips in Washington's San Juan Islands. We are an environmentally minded company who cares about the beautiful world we live in and we are proud to be able to share it with all our guests. www.crystalseas.com & www.terratrek.com
Personal Requirements: Must be at least 18, non-smoker, drug free, kayaking and/or bicycling experience, bicycle maintenance skills a plus, CPR certified, science/environmental background a plus, prefer individuals with a connection to this area, must be outgoing, friendly and have stamina for long hours with a good attitude. A clean driving record and background check is mandatory. Must have excellent organizational skills.
Job requirements: Lead kayak and/or bicycle 2-6 day expeditions as well as day kayaking trips on the west side of San Juan Island. Work in our T-shirt Shop selling tours and checking guests in.
Application: Please send your resume, cover letter and a current photo with the subject "Crystal Seas Guide Position." to carrie@crystalseas.com All positions must be filled by April 1st but we have a limited number of positions so get your resume in ASAP.
CONTACT:
Carrie Weaver Newbury
Operation Manager
Crystal Seas Kayaking
-Sea Kayaking and Bicycling Tours
www.crystalseas.com
TerraTrek Bicycle Vacations
-Bicycle Vacations in Washington.
www.terratrek.com
877-732-7877
360-378-4223