How to get to Friday Harbor
We will meet you at our shop in downtown Friday Harbor so all you have to do is get here! The most common ways to get to Friday Harbor from the Seattle area are:
Drive your own car, a rental or take the Airporter Shuttle to Anacortes (about 2 hours from Seattle and then walk-on (highly recommended - no ferry lines) or drive-on the Washington State Ferry to Friday Harbor (just over 1 hour). As of January 5th 2015 the Washington State Ferry system accepts reservations. Reservations are highly recommended if you plan on bringing your vehicle to the islands. Visit this website to make ferry reservations. Reservations are not required if you plan on leaving your car in Anacortes and "walking on" the ferry.
Board the Victoria Clipper as a walk-on from downtown Seattle and get off in Friday Harbor (about 3-3.5 hours).
Take a flight with Kenmore Air from downtown Seattle or the SeaTac International Airport to Friday Harbor (about 40 minutes).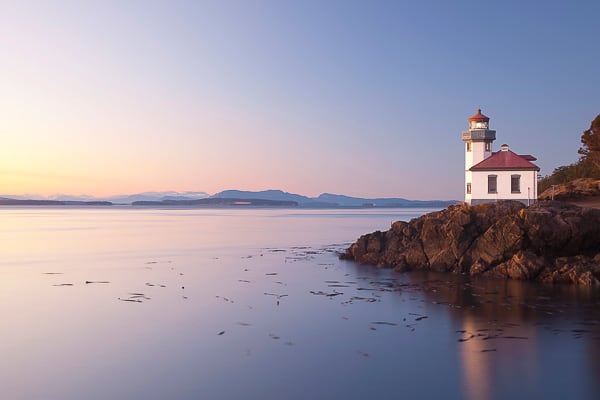 San Juan Islands Travel Information
Crystal Seas is here to make kayaking in the San Juan Islands a highlight of your vacation! With the exception of a few of our Washington kayak tours which involve inns and/or biking, all of our tours start from San Juan Island. We offer complimentary pick-up in Friday Harbor as part of our kayak tours so all you have to do is get yourself there. Please don't hesitate to call us if you have any questions or just want to run your San Juan Island kayaking plans by us. Thanks and enjoy kayaking Washington State and the beautiful San Juan Islands.