Beauty Sunday in the San Juan Islands seeing around 30 orca whales!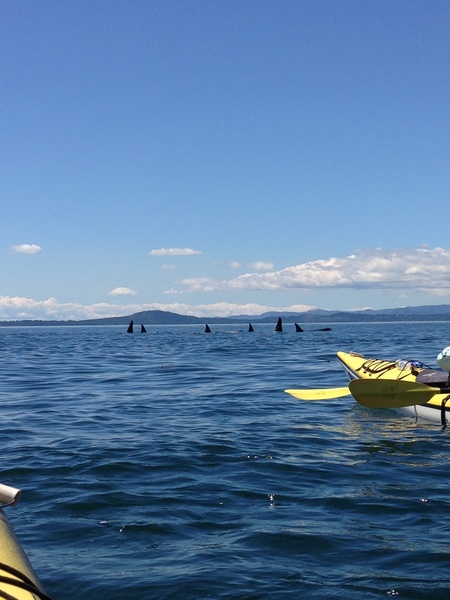 Theo Lederfine Paskal
Seattle
United States
Orca whales live in the waters of the San Juan Islands year-round. That makes it a great place to go whale watching. This lucky kayaking group got up close to a pod of around 30 Orca whales! This pod was sleeping with a slow moving breathing pattern.