Meet Our Guides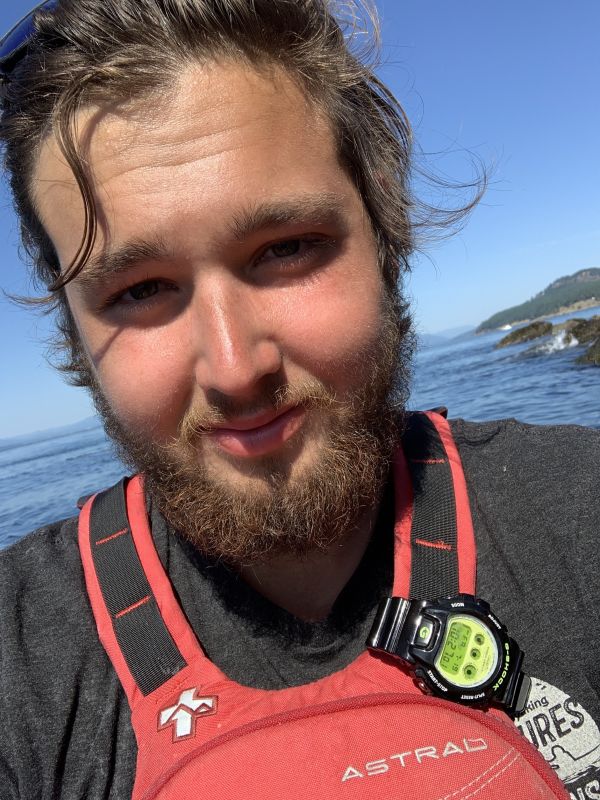 Andy
(Started in 2019) - Andrew was born and raised on a small island in Southeast Alaska. During his time in Alaska he spent most of his life on the water and in the coastal mountain range. Once he graduated high school he became a kayak guide in Alaska. Then after he left for New Zealand to travel and be kayak guide down under! Now Andrew spends his time traveling around the world during the off season in places like Germany, New Zealand, Mexico, and Austria. He loves to answer all your questions about wilderness in the Pacific Northwest and kayaking!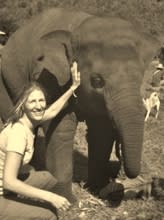 Angie
(Started in 2002) - Office manager- Angie grew up in the San Juan Islands and loves living here because of all the wildlife she gets to see just on a simple drive to town! She loves to explore the world and has been to Australia, New Zealand, Mexico, Central America, Germany and Thailand. She is the friendly face in the office at Crystal Seas in Friday Harbor. She'll help you choose which tour is best for you through e-mail and phone calls and give you advice about where to dine and stay. She has been sea kayaking San Juan Islands west side since 1992 and is happy to help you plan a trip for your family.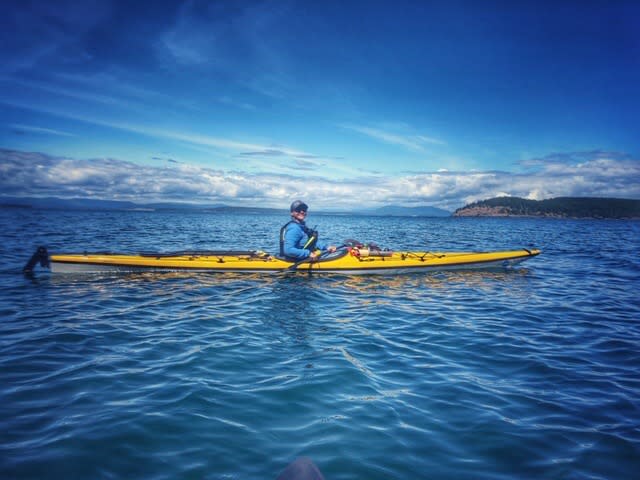 Annie
(Started in 2018) Annie was born and raised in the mountains of upstate New York where she spent her time skiing, hiking and kayaking. When she was younger she loved the orcas and knew she wanted to work and live around them. After guiding Zipline tours for many years she knew she wanted to continue to help people get outside and enjoy their time in nature while doing fun activities. Annie studied outdoor recreation and leadership in college and found herself getting closer to the dream. Not long after college she drove across the country to the best place to kayak and see wildlife in the pacific north west.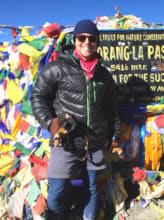 Brett
(Started in 2014) - Brett Paul is a San Juan Island native, 6th generation to be exact! He left the island and studied Mechanical Engineering at Gonzaga University while kayak guiding for Crystal Seas each summer in between his college years. Upon graduating from Gonzaga, Brett went to Asia where he trekked through the Annapurna Conservation region of the Himalayas, taught 3rd and 4th grade in India, and scuba dove for a month and a half in Thailand and Indonesia. His love for the island brought him back to San Juan Island where he now works as an engineer for a local Aerospace company. When he is not in the office nerding out, you will find him on the water kayak guiding for Crystal Seas because of his love for the islands and being outdoors. A dream of his is to kayak The Inside Passage; a 1000+ mile journey that goes from right here in the San Juans, on the inside of Vancouver Island, Canada, and up to Skagway Alaska.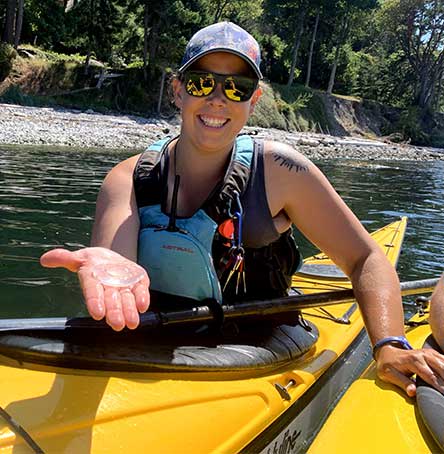 Brooke
Brooke grew up spending her time on the lakes, rivers, and forests of Michigan. She graduated from Central Michigan University in 2015 with a degree in Outdoor Recreation and Environmental Science all while spending almost every weekend biking, rock climbing, skiing or ice climbing. She spent her summers working at camps teaching youth how to kayak, canoe, sail, and paddle board. After graduating, she spent a year in Colorado working with youth and their families in the outdoors, inspiring environmental stewardship and sustainability through natural science education. She then took that mentality to Duluth, Minnesota where Lake Superior and the St. Louis river provided a perfect playground to kayak and whitewater raft. Since moving to Washington, she has fallen for the Salish Sea and the wildlife that call it their home.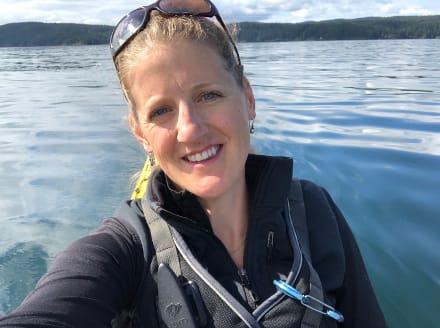 Carrie
(Started in 2006) - Operations Manager - Carrie is the behind the scenes person who makes sure everything is running perfectly while you are on your trip. She is in charge of making sure our gear is in top working condition and that your guides have the support they need. You may eat some of her famous homemade pesto during a picnic lunch. Carrie grew up boating on the lakes, rivers and coastlines of Maine. She became a registered Maine Sea Kayaking Guide in 2004 and has since spent her time exploring coastal regions around the world. She has been sea kayaking in New Zealand, Australia, Bermuda, Costa Rica and guided tours in Mid-Coast Maine, North Carolina, the Florida Everglades and now the San Juan Islands. Carrie is also an avid biker and has been on 2 different month long road bike trips. In 2018, Carrie became a certified bike mechanic after completing a training course with United Bicycle Institute. She is a recreation and outdoor enthusiast who enjoys sharing her love for outdoor recreation with her guests on Crystal Seas and TerraTrek Tours. Carrie, her husband Isaac, and their 2 darling daughters call the San Juan Islands home.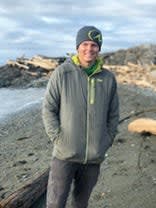 Casey
(Started in 2015) – Casey always has a blast on outdoor trips. Born and raised on San Juan Island, he has a natural interest in the amazing wildlife and outdoor potential of the area. After receiving his degree in Outdoor Recreating and Leadership from Colorado Mountain College, Casey has tried to spend as much time as possible in the outdoors. Skiing in Alaska, rock climbing in deserts of the Southwest, and kayaking in the San Juan's are some of Casey's favorites and locations.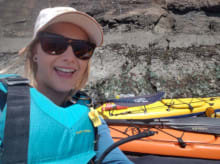 Emily
Emily grew up in the pine forests and freshwater lakes of Eastern Washington, where summer consisted of endless camping, canoeing, and huckleberry picking along the trail with her family. She moved out to the coast to attend the University of Washington, when she first came to the islands on marine biology field studies. In 2015, she graduated with an Environmental Science and Resource Management degree, and a minor in Global Health. These passions lead Emily abroad for an entire year where she sought a fresh perspective in culture, food, travel, and ultimately in adventure. As an outdoor enthusiast she loves to seek new recreation, whether it is biking in Ireland, diving in Malaysia, climbing in Vietnam, or kayaking the beautiful Salish Sea around San Juan Island.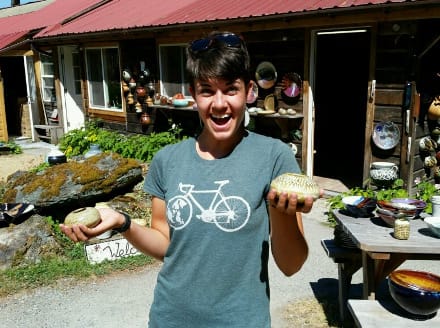 Jessie
Jess calls Alaska and the Pacific Northwest home, having been drawn back to her roots post-graduation from SUNY-ESF in Syracuse, New York. She has been an avid outdoorswoman, delving into flatwater and whitewater paddling, climbing, caving, skiing, cycling, and backpacking throughout her youth and college years. With a Bachelor of Science in Conservation Biology, Jess has found the perfect fit here in the sun-kissed San Juan Islands, spending most days on or in the crisp water, sharing her passion for biology. Aside from recreation, her most recent endeavors have included studying fuel-efficient stoves in Tanzania and classifying new fungi in the Andean rainforests of Ecuador. She hopes to one day combine biology with her environmental policy and communications experience to pursue law and improve future environmental policies. She's excited to meet you and guide you on your exploration of this amazing archipelago!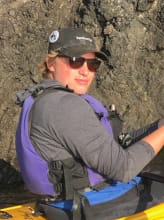 Joe
I am a second year accounting student and Gonzaga University, GO ZAGS! I was born in Olympia and moved to San Juan when I was two years old. Most of my free time as a Kid was spent outside exploring San Juan and during the summer my family would take our sailboat up into Canada for 2-3 months. I love getting out on the water to show new people my home from a new perspective. I love to learn and teach people about the San Juan Islands. My favorite quote comes from The Hitchhikers Guide to the Galaxy, For instance, on the planet Earth, man had always assumed that he was more intelligent than dolphins because he had achieved so much—the wheel, New York, wars and so on—whilst all the dolphins had ever done was muck about in the water having a good time. But conversely, the dolphins had always believed that they were far more intelligent than man—for precisely the same reasons. This quote is very important because a lot of the time we are so wrapped up in everyday life we forget to muck around for a few hours.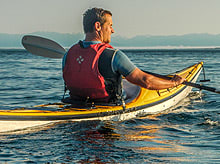 Johannes
(Started in 1994) - Founder/Owner - His first time to kayak in orca waters was when he was five years old with his father along the shores of San Juan Island. He began guiding tours at the young age of nineteen. What started as a summer job, turned into a lifetime career. Today you will find Johannes planning tours for our guests or guiding a trip along the west-side of San Juan Island. You will always sense his commitment to providing our guests with the highest quality kayak and bicycling tours imaginable. Mail keeps pouring into the office addressed to Johannes, reminding us of how 'top rate' Crystal Seas has become. Johannes is on the San Juan Island Parks Commission, the San Juan County Marine Resources Committee and with the San Juan Island Kayak Association.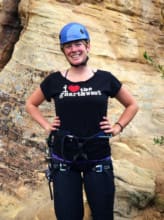 Krista
Started in 2015 - Krista's love for the outdoors began in the adventurous town of Bellingham, WA where she was born. She graduated from Western Washington University with a degree in Outdoor Recreation, and has since been pursuing skills in kayaking, rock and ice climbing, backpacking, rafting, backcountry snowboarding, mountain biking and any new activity that comes her way. She has a variety of experience working with youth, people with disabilities, and also guiding mountain treks in the Andes of Ecuador. In the winter, Krista is found cooking for the employees of Mt.Baker Ski Area. She's always up for good conversation on long or short paddles, so don't be afraid to ask questions!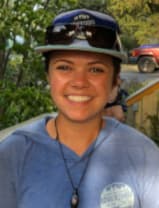 Mariah
(Started in 2018) - Mariah spent her youth hiking, biking, skiing, fishing, kayaking, horseback riding, and exploring the wilderness of Colorado. Growing up on a farm near Grand Junction fostered her love of animals and the outdoors, but she was frustratingly out of reach of her true passion; the ocean. In 2015, she moved to Bellingham, WA and began her Bachelor of Science in Marine Biology at Western Washington University. Mariah quickly fell in love with the Pacific Northwest, and excitedly used her college resources to study the life of the Salish Sea from seagrass to seals. She received her Marine Naturalist training at Friday Harbor's Whale Museum in the spring of 2018, immediately prior to spending her first summer as a kayak guide with Crystal Seas. A whale fanatic, Mariah can't wait to introduce you to the names and stories of the local Orcas, as well as all of the flora and fauna that make the Salish Sea so special.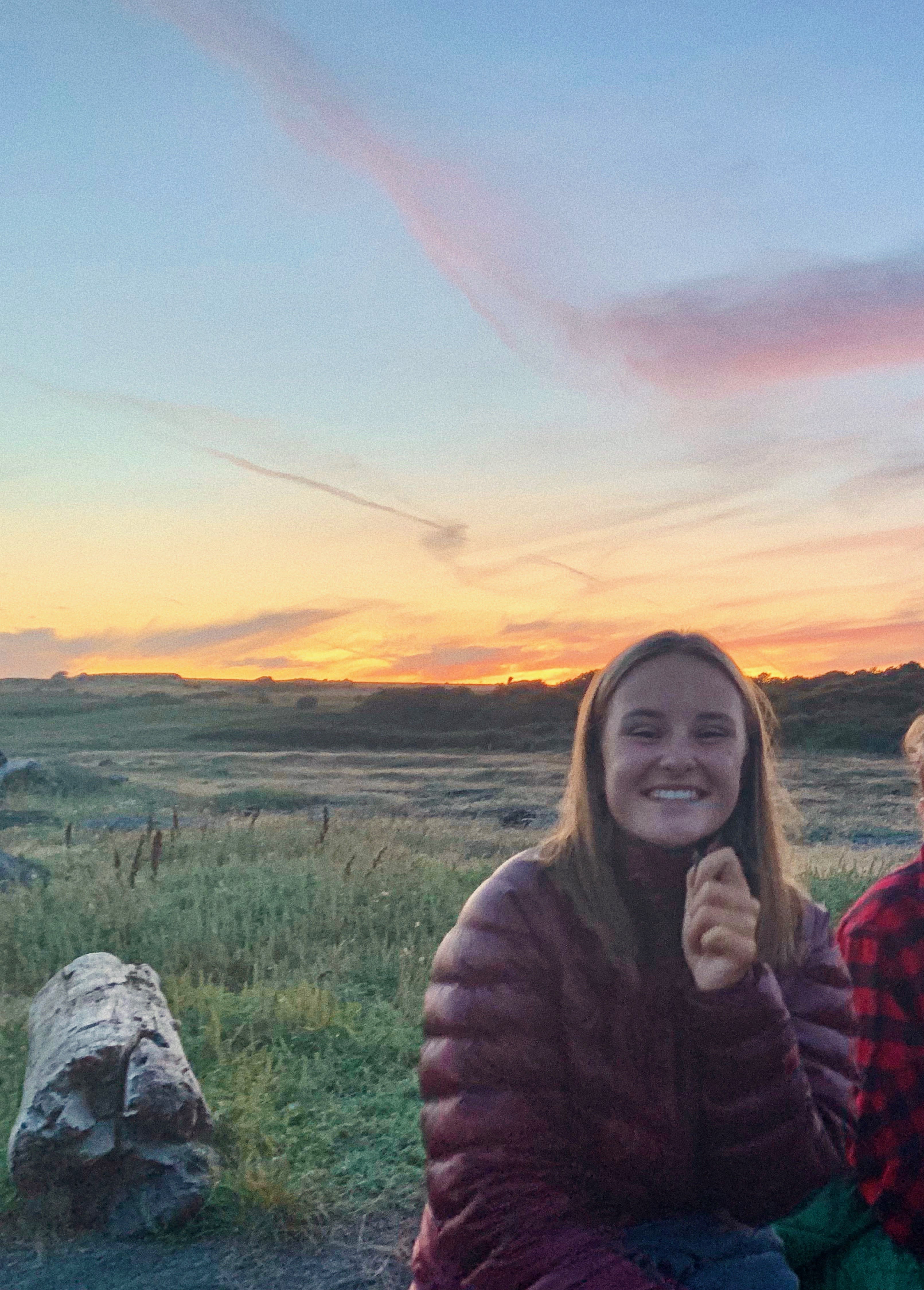 Natalie
(Started in 2019) –Natalie grew up in the Pacific Northwest, living in Portland for 13 years before moving to San Juan Island in the summer before 8th grade. She graduated from Friday Harbor High School in 2019 and now attends Bates College in Lewiston, Maine. She plans to major in Geology and minor in Chinese. Rocks, she's recently discovered, are more than just fun things to climb! Although she traveled so far for college, a special place in her heart will always treasure the beauty of the San Juan Islands. She grew up backpacking, biking, and kayaking with her family. She spends her summers still doing all of those activities, but has added rock climbing, canoeing, and mountaineeringto the list. In the winter you can find her nordic or alpine skiing! She is also passionate about sharing her love of the outdoors, which is one reason why she's a kayak and multisport guide. Ask her about her experiences in the northwest, northeast, and abroad! She always loves good conversation!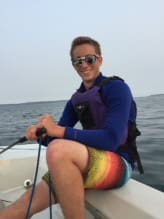 Sam
Sam grew up on San Juan Island and graduated from Friday Harbor High School in 2015. He loved growing up in such a small town community. It wasn't just the small community feel he loved it was also being all the outdoor recreation he could get involved with. A few of his favorites include crabbing, fishing, sailing, kayaking, hiking, biking, and skiing. Besides being outdoors Sam enjoys meeting new people, traveling and learning (nerdy, he knows). He is currently majoring in Biochemistry at Gonzaga University over in Spokane, Washington but returns home every summer to work and play. However, Sam's love for travel has taken him off the rock to many countries in Europe and South America. His favorite trip he has done was walking the Camino de Santiago, which is a pilgrimage that traverses over 400 miles of northern Spain ending in Santiago de Compostela. Ask him about it and he will go on forever, so tread lightly. He can't wait to get to know you and spend some time either on the water or on a bike so lets get after it!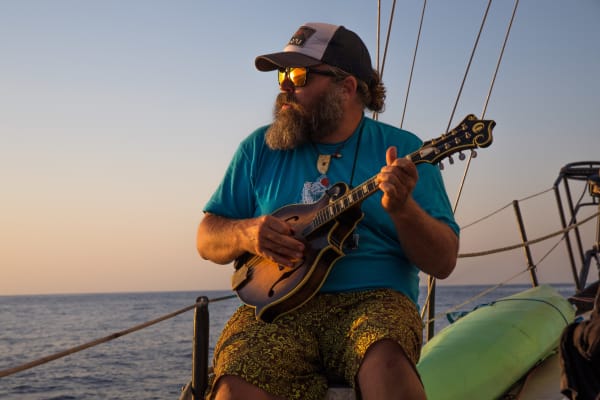 Timmy
(Started in 1998) - Tim just loves to mess about in boats. He is not only a sea kayaker, he is also a canoeist, a sailor, and an oars man. Tim has kayaked in 18 states including Hawaii and Alaska, 6 Mexican states, and 3 Canadian provinces. During the summer evenings you can find Tim kayaking San Juan's west side or river kayaking on the mainland. In the winter you can catch him surf kayaking in Sayulita Mexico and working on photography projects or skiing with this brother. Tim also works during the summer aboard the 'Odyssey' as a first mate and naturalist with San Juan Excursions Whale Watching and Wildlife Cruises. Tim would love to spend some time on the water with you. As Tim always says, "See you on the water".
Even more relaxed cancellation and refund policy
30 or more days before the trip date, full refund of all payments less a $30 per person cancellation fee. 0-29 days before the trip date, guests will be charged 100% of the entire trip cost and no refunds will be made. All cancellations must be in writing and charged amount is determined upon the date of receipt.
We ask for a 50% deposit when you make your reservation for a trip that is more than 60 days in the future. If the trip is 60 days or less in the future, then full payment upon making your reservation is required.