Welcome to the San Juan Islands
Famed as the premier kayaking vacation and bicycling destination in the Pacific Northwest, the San Juan Islands offer abundant marine life, protected waterways and beautiful scenery. Come kayak Washington with Crystal Seas (check out our kayak camping trips) and explore the extensive inland waterway of the San Juan Islands archipelago. Experience the spectacular landscape from a seabird's point of view. The San Juan Island waters via sea kayak are challenging enough for you to come away with a sense of accomplishment yet plentiful enough to keep you exploring the vast array of wildlife that inhabit these waters known as the Salish Sea.
Washington sea kayaking tours in the San Juan Islands provide the opportunity for viewing orca whales in the wild. All photos and videos of orca whales and kayaks on our site were taken while following the Be Whale Wise Guidelines and the San Juan County, Washington State and federal laws.
All of our guided three hour kayak tours, sunset kayak tours and full day kayak tours run along the picturesque west-side of San Juan Island which is one of the most beautiful places in Washington to kayak. We feel this is the prime region for a kayaking vacation on San Juan Island because of the scenery, wildlife and overall kayaking experience. Because of their feeding patterns, the west-side of San Juan Island is the best area in the San Juan Islands to witness the members of the resident J, K and L pods of orcas (killer whales). It is also common to see bald eagles and harbor seals.
View Our Tours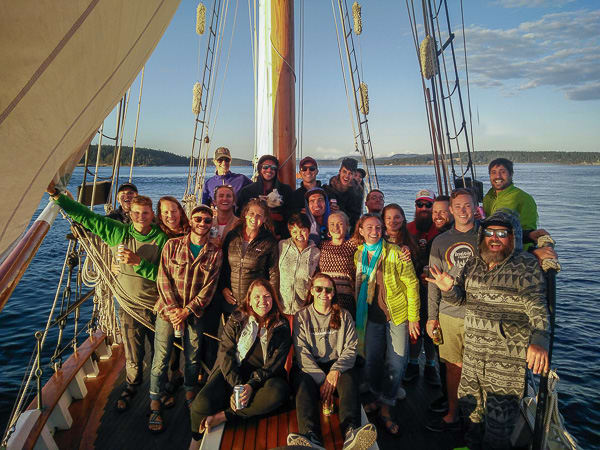 How to make your reservation
Ready to make a reservation for sea kayaking the San Juan Islands. It has never been easier! All of our tours include courtesy van pick-up in the port town of Friday Harbor on San Juan Island, accessible only by way of ferry, boat or plane. Our drivers will drop you off at our private docks at Snug Harbor Marina and Resort on the west side of San Juan Island.